Production Line
Shangdian Hotel Furniture Co.,Ltd was established at a beautiful "furniture industry town"— Lecong in June, 2000. It's a production ,sales and service in one of the professional furniture sales business.
We are the hotel furniture manufacturer covers an area of over 50,000 square meter , 350 professional workers,more than 200 people have at least 5 years working experience in furniture field. 
The company has more than 16 years of hotel furniture ,restaurant furniture , apartment furniture ,club furniture and fixing furniture service experience . Over the years , the company followed the " quality first ,customer first"corporate ,to pursue ISO9001:2000 international quality managerment system and ISO14001:1996 international quality environmental management system standards in an effort to shangdian hotel furniture management model and the industry to become a pioneer in the furniture industry.

Production workshop
Shangidna Hotel Furniture intergrates traditional cultural quintessence with that of modern science and technology. In the past years,we have introduced a full range of high-efficiency, high-precision production equipment from Italy and Germany and attracted a large team of furniture professionals including management professionals , furniture designers and production professionals. Meanwhile, we implement advanced production managements mode and rigorous quality control system in combination with computerized process management to enable integratedm production of metal, artistic and wood furniture products. In addition to our robust production capacity ,we provide substantial guarantee for production quality and furniture quality.
Our machines , like clectron ,CNC cutting machine ect ,from preparing the wood — cutting the panel — cutting the wood — making tenon — banding — pasting veneer — assembling — painting — upholstery — finished product — protecting — packing. All are in a whole production line doing by our company .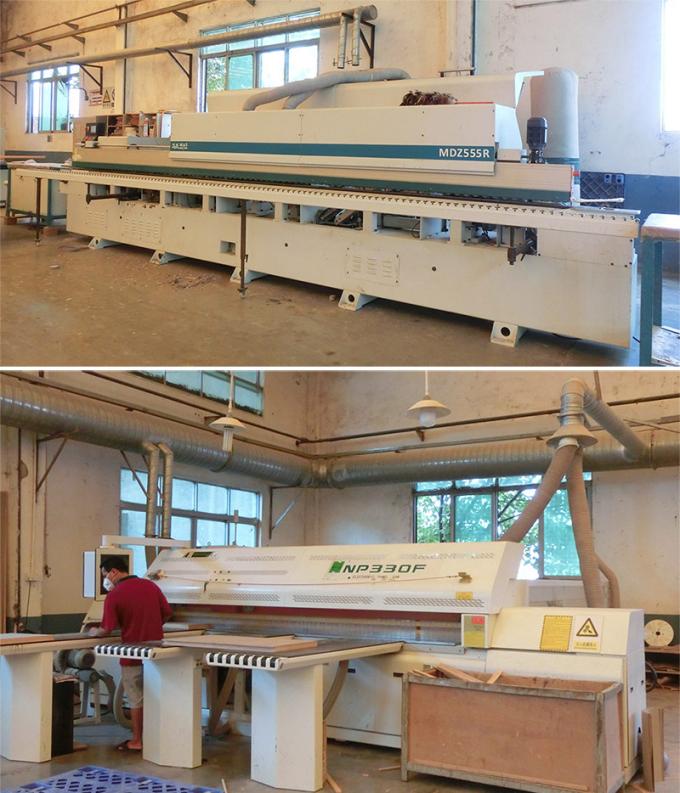 Equipment process flow
Select material
Forests 100-300 years taking logs,from September to December each year (autumn and winter) logging.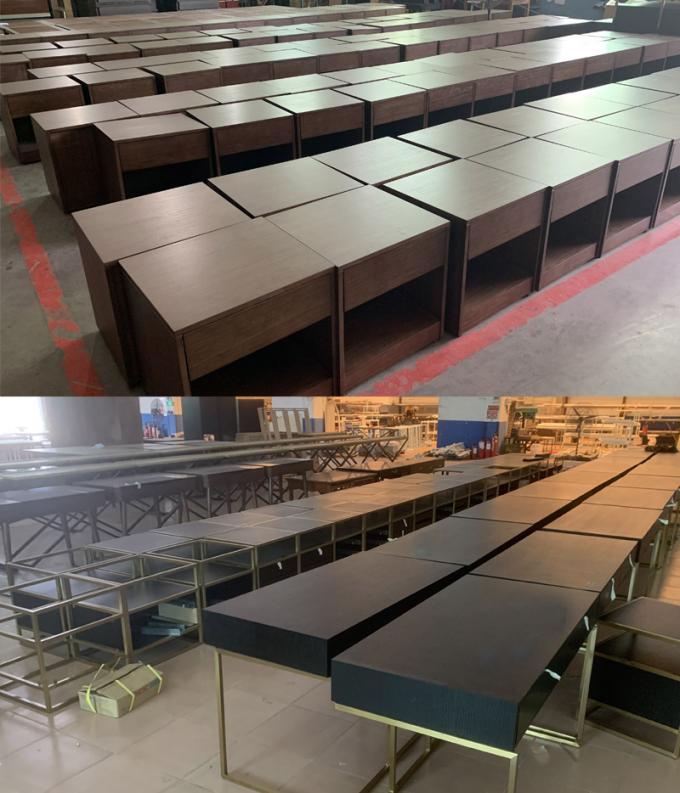 Lumber with stereotypes 
Lumber stereotypes in the production of pure solid wood furniture is very important to inadequate cooking and bad plastics ,easy to produce severe damage under the curved degree;boiling over the tension parallel to grain,compressive strength decreased .
Dried 
1.Artificial drying : The seal in the steam timber drying chamber , through the promotion of water vapor evaporation ,drying of wood .
2.Natural drying : Classification of wood placed ventilation (plates , had just or log ) , set aside into a pile ,pile around the bottom 60cm off the ground, leaving the middle gap ,the air flow, taking water,wood is gradually drying . Natural drying generally take years or months to reach a certain drying requirements.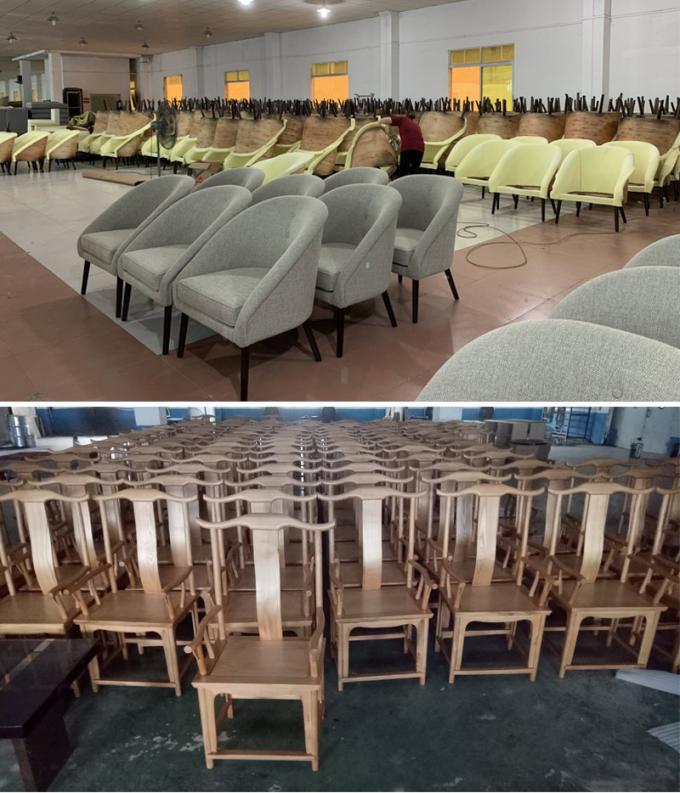 Polish 
Funiture polish is to make furniture ,smooth surface , from coarse to fine sandpaper to go through the grinder 12,each must be on the road grinder marks left by grinding thoroughly clean,and eventually the most fine sandpaper to polish furniture surface extremely smooth,which is hand process is an important process aspects of furniture by hand.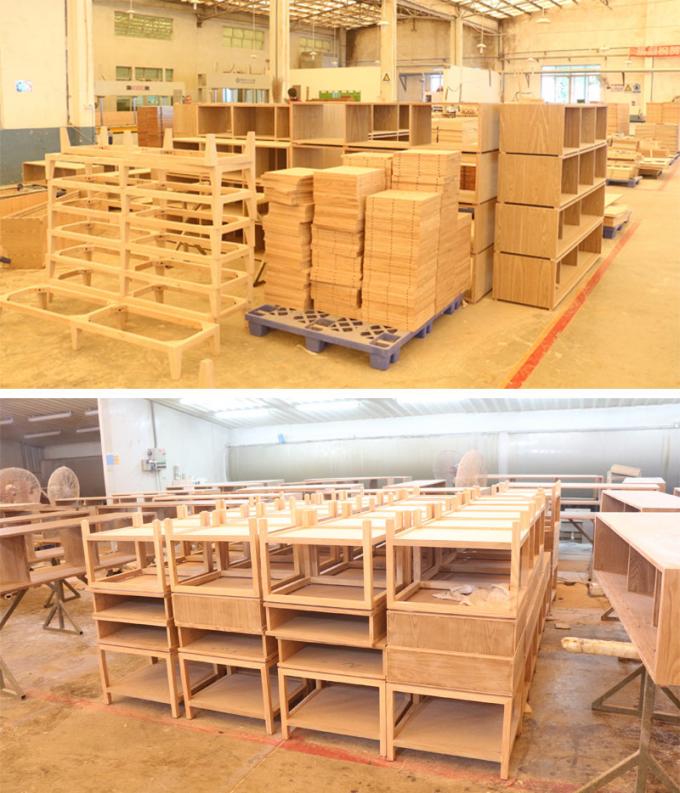 Spray paint 
Products using natural lacquer or "dabao" lacquer. They have anti-corrosion , resistant to acid,alkali resistant ,moisture-proof insulation, high temperature resistance and soil resistance and other functions, have not a synthetic coating in hardness , durability and other major performance over it.Natural lacquer is also recognized worldwide ," the king of paint"reputation.
Our address is as below:
Showroom Address: No.5-8 Zhao An Furniture Center,Lecong Town,Shunde District,Foshan City
(opposite of the Louvre Exhibition center);
Factory Address:No.2,Zhaoming avenue ,Fuwan Town,Gaoming District,Foshan City,(Near Guangzhou);